Today we will stop to analyze which are currently the best brands of watches for men or women taking into account their quality / price ratio.
In the past, wristwatches were a luxury item only available to a few. A market where you almost always got what you paid for, both in quality and prestige for your doll.
Fortunately, the quartz crisis during the 70s and the subsequent consolidation of some Japanese watch brands  in the manufacture of precise and affordable mechanisms, have meant that even the old Swiss school had to reinvent itself to offer models within reach of all budgets. But all that glitters is not gold and sometimes finding the best brands of watches for men or women can be a bit complex, considering that price can no longer be used as an indication of quality.
There are automatic watches for less than € 200 that are a real wonder and watches for more than € 500 that do not meet expectations according to user opinions.
For this reason, in this post we have focused on investigating which are the best watch brands, with pieces that really offer more than they cost.
Best Watches for Men & Women
1. Casio
You may remember Casio with nostalgia for those calculator watches from the 80s, but the truth is that today the technological level, variety and especially the quality of their designs cannot be overlooked.
The brand continues to offer its classic designs, such as the popular vintage-style gold Casio, but also has analog designs, hybrid watches , diving, radio controlled, or even GPS.
It is also one of the cheapest brands, since you can get Casio watches for less than € 50, although they also have high-end watches for hundreds of euros that have the same materials (titanium, sapphire, etc.) and many more functions. than a luxury watch worth thousands of euros.
That is why Casio is undoubtedly one of the best watch brands for men and women and deserves to be at the top of our list.
2. Timex

Timex is a well-known North American watch brand that became very popular by being the first to manufacture high-quality chain movements, which allowed it to lower costs and expand its audience.
The company, which was founded in 1854, stands out mainly for its innovative and high-quality watches . Since its inception, it has produced watches of all styles.
The company's most successful firm is Timex Ironman . However, the modern Intelligent Quartz collection also occupies a prominent position among the public.
The key to Timex is that it has been crafting classic watches for the last 160 years focused on every segment of society.
Currently you can get classic design pieces that can be a great choice as a starter watch, such as the Weekender series or the Camper Watches, whose prices are very affordable.
Therefore, Timex watches are a more than desirable option if what you are looking for are watch brands that offer a good quality / price ratio.
3. Swatch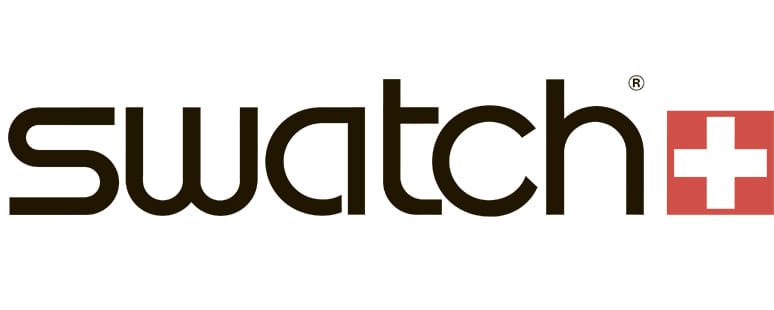 Swatch revolutionized the Swiss watch concept by making the first truly inexpensive Swiss quartz watches , using new materials such as injection-molded plastic and robot-assembled movements.
Although initially they were conceived as secondary watches to be used as a complement, the brand has managed to evolve and gain a niche in the market thanks to its low-cost youthful designs.
Currently the brand has a wide range of affordable models within the reach of any pocket, being without a doubt one of the best watch brands that we can wear for little money.
Best watch brands for men and women – Part 2
4. Invicta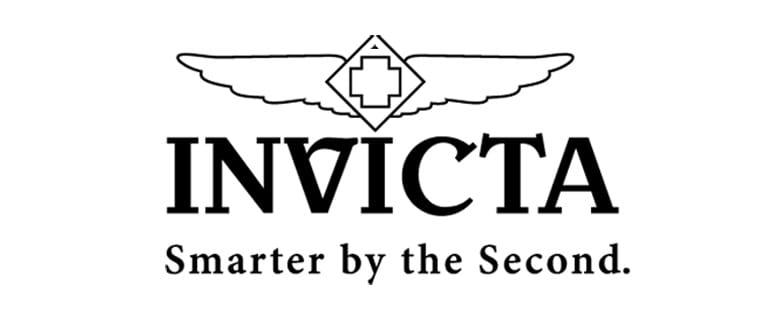 Founded in Switzerland in 1837 Invicta is another of the brands that opted for making affordable watches during the quartz revolution.
Currently, although it can no longer be said that they are Swiss watches, since the firm was acquired by a North American group, Invicta has a wide variety of watches of all styles, both quartz and automatic.
Their Pro Diver diving watches are very popular, imitating designs from other much more expensive brands, that is, with Japanese calibers, although some of them even have sapphire crystal.
A brand that cannot be lost sight of if you are looking for a good quality automatic watch at a price within the reach of all pockets.
5. Seiko

Although if there is a prestigious Japanese brand, with designs that have come to compete with the very Swiss watches in precision and quality, we would have to talk about Seiko.
Seiko is one of the oldest watch brands in Japan, as well as one of the largest manufacturers of watch parts in the world.
Thanks to the fact that Seiko manufactures its own calibers in Japan, it can offer much more affordable mechanical watches than the Swiss ones, with designs that have little to envy them, such as the Seiko Presage for example .
In addition, as a good Japanese brand they also have very technologically advanced models, such as the Kinetic series, which charges its battery thanks to movement.
6. Orient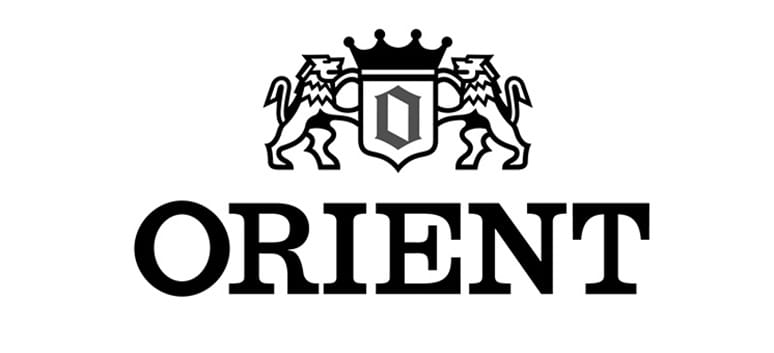 As a subsidiary brand of Seiko, Orient is considerably less well known, although it is highly regarded among collectors for its excellent classic designs and low cost.
A good example of this is the Orient Bambino series , although the firm not only manufactures dress watches but also has other types of watches, such as the Mako diving series.
In any case, we are dealing with watches that appear much more than they cost and that can become a key piece of your collection for a fairly affordable price.
7. Skagen

With a clean and minimalist design, Skagen watches are a good choice for those looking for a stylish and affordable design.
Skagen is characterized by the characteristic Danish design of its creations, so minimalist and light that it makes it one of the best-known fine watch brands .
The cheapest ones are equipped with Miyota movements of Japanese origin, while in the most expensive we can see Swiss quartz mechanisms. There are also hybrid models with smart functions.
8. Citizen

Another of the great Japanese brands that never disappoints, both in quality and price, is Citizen. They are well-designed watches, often with various additional dials and functions.
Citizens are watches that stand the test of time well, although perhaps they can become too complex due to the amount of information they provide.
Especially noteworthy are the Citizen aviator style and the Eco-Drive series capable of operating with sunlight or any other light source.
9. Hanowa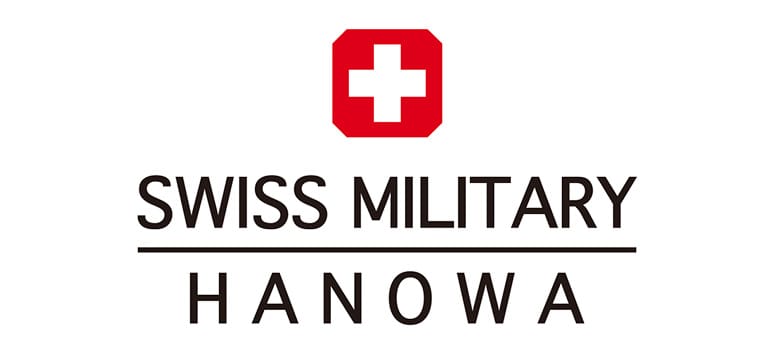 Hanowa is one of those small Swiss brands that survived the quartz crisis, which bases its strategy on creating mostly sports and military watches.
That is why his creations stand out for resistance to the environment, often including robust cases and sapphire crystals.
Internally they usually equip quartz mechanisms of Swiss origin. They are also officially licensed by the Swiss watchmaking confederation.
10. Mondaine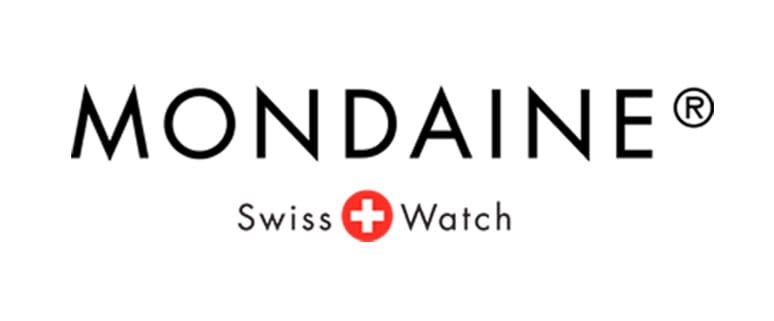 Mondaine has been making the wall clocks that measure time on the Swiss railways for years, so it is not surprising that their wristwatches have a similar aesthetic.
The company is considered among the great Swiss watchmakers as one of the youngest and most affordable, still relying on traditional craftsmanship to assemble their watches.
This translates into watches with Swiss quartz mechanisms assembled by hand in Switzerland itself, although this does not mean that they are prohibitive as you can find some quite affordable models.
11. Tissot

Belonging to the Swatch Group, Tissot is possibly one of its most prestigious and best positioned brands in the global market.
You can find Tissot advertising anywhere, and they even sponsor different sporting events, such as the NBA or MotoGP.
The brand manufactures both high-quality sports and dress watches and chronographs, always with both quartz and automatic Swiss movements, some equipped with the famous Swissmatic caliber.
The good news is that, although it may seem like a luxury brand, the truth is that Tissot also has a few affordable models for the common people.
12. Hamilton

Hamilton has always been a great American luxury watch brand. Until it was acquired by the Swatch Group.
But this does not mean that it has lost its American character, but rather an improvement in quality, contributed by the experience and prestige of the Swiss firm.
In Hamilton, the automatic watches with Swiss calibers and sapphire crystal stand out, as well as the aviator-style collections so characteristic of the brand.
13. Rolex Oyster Perpetual 2020
Rolex's undated three-hand, the entry-level model for many to the manufacture for its price, classicism and timelessness, has also undergone a very interesting renovation this year. The diameter of its case has grown in its largest version: from 39 mm to 41 mm. Even so, it still keeps its classic shapes intact and is also available in 36mm, 34mm, 31mm and even 28mm. What is most striking, however, a priori, are the new and attractive colors of the dials. The first mode of the Oyster Perpetual 41 presents an unusual but very elegant configuration: its silver dial with a sun-like finish is crowned with faceted 18-carat yellow gold hands and indexes.
 The second mode has a sober dial in bright black with a sun-like finish and 18-karat white gold hands and indexes. The third, in navy blue, is also quite classic, but in the rest of the versions the vivid and striking colors are already unleashed: turquoise blue, yellow, coral red and green. For the Oyster Perpetual 36 and Oyster Perpetual 31, even a groundbreaking configuration in candy pink is added. Inside, the new models also bring new features, and quite important: they incorporate a new manufacture caliber, the 3230, which allows them to increase their power reserve to 70 hours.
14. TAG Heuer Connected
Not including smartwatches among the best watches of 2020 would be foolish: in 2015, TAG Heuer pioneered the segment of luxury connected watches and this year it launched the new generation of its Connected, which is establishing itself as one of the best options on the market, both for quality and design and for sports performance. It is inspired by the award-winning chronographs of the storied manufacture – which this year celebrates precisely 160 years of history. This can be seen in the 45 mm stainless steel or titanium cases that respect the hallmarks of the firm and the noble materials and refined finishes of the luxury models. 
Where it has improved the most is in its sports performance: With a design geared towards high intensity activities, the watch offers sapphire glass screen protection, ultralight grade 2 titanium in the matte black case, rubber straps for optimal grip, breathability and comfort, a 5 ATM tightness, suitable for low speed and shallow water activities such as swimming or running in the rain, and a 430 mAh daily battery, optimized to include a one-hour sports session using GPS, audio transmission and heart rate monitoring.
15. Tudor Royal
The new Tudor Royal collection once again fulfills the manufacture's promise: to offer versatile watches, of indisputable quality and that transcend time; affordable luxury that lasts forever.
The new line borrows the name of one from the 50s, but completely updating its style: the classic elements (Roman numerals) are effortlessly intermixed with other more sporty and seventies (the integrated bracelet); giving way to the most modern ( dials with sunray finishes ) and its most distinctive features (notched bezel) to create an absolutely harmonized set.
It is a versatile luxury, accentuated by models available in four sizes and in stainless steel and stainless steel and gold, with nine different dials.
16. Breitling Premier Mulliner Limited Edition
Breitling has been partnering with Bentley for several years – 17 in total, to be exact – to release special editions that combine watchmaking elegance with automotive elegance, and this year's one pays tribute to the new Continental GT Mulliner Convertible (Mulliner is the workshop specialized in manufacturing the most exclusive cars of the brand). The Premier Bentley Mulliner Limited Edition is limited to 1,000 pieces and comes in a 42-millimeter stainless steel case mounted on a blue crocodile leather strap reminiscent of the vehicle's Imperial Blue leather interior.
Its elegant silver dial refers to the Bentley on-board clock and its internal dials are blue –30-minute counter at 3 o'clock, small seconds dial at 9 o'clock–, operated by a Breitling Manufacture Caliber 01 that provides a impressive power reserve close to 70 hours. The dial features a white tachymeter scale, located on the blue inner bezel surrounding the dial, with the inscription 'TACHYMETER' in red.
The truth is that they are still luxury watches, but that does not mean that we can find a bargain on the internet.
Thank You.